Rejet Approaches Its Greatest Potential! The Decision to Invest in a Proven IP Creator. DMM GAMES Ventures Investment Journal
INTERVIEW
Rejet Approaches Its Greatest Potential! The Decision to Invest in a Proven IP Creator. DMM GAMES Ventures Investment Journal
The next article about the investment opportunities being capitalized by "DMM GAMES Ventures", the venture-capital fund created by DMM GAMES, we welcomed Mr. Iwasaki from Rejet Co., Ltd. to interview with Mr. Eiji Kusakabe from DMM GAMES. We asked Mr. Iwasaki how this collaboration came all about, and what it means for both companies moving forward.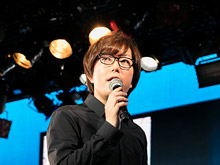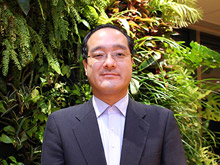 The Value of a Trustworthy Relationship and the Power to Create Consistent IPs
First, what were the circumstances around your two companies meeting?
Kusakabe:
It all started with the co-development of "Icchibanketsu" between Rejet and our DMM.com OVERRIDE group. The lead artist and cast that Rejet brought to the project were wonderful to work with. I admired Mr. Iwasaki's eye for creators and the high level of trust he had built with those he was working with.
Iwasaki:
We were extremely fortunate in our relationships with great creators at the point we decided to start up such a large planned-project as "Icchibanketsu". It was at that time that Mr. Nashiki, head of DMM.com OVERRIDE, reached out to me, which is what has led to our talking today.
Please tell us about the road leading up to investment.
Iwasaki:
That road started when I went on a business trip to Beijing with everyone at DMM GAMES looking for overseas licensing of "Icchibanketsu".
Was it during that trip that you decided it might be time to look for investments?
Iwasaki:
Yes. I hit it off with the DMM team and agreed with what they said about this being Rejet's chance to get out of just the Japanese market and start tackling the overseas market. Since the others at the top of Rejet share a similar vision looking to "challenge the world," I thought our companies could work well together. Also, since DMM GAMES has a leading platform for mobile games inside of Japan, that just increased the synergy between our companies and further paved the path for our decision to look to them for investment.
It definitely feels like a good fit. For DMM GAMES, what made Rejet attractive?
Kusakabe:
Since Diabolik Lovers, they developed a solid female fanbase that they carried with them. With our company still midway in development of a female-focused game, we felt that they would be a great asset to help us understand how to develop a strong IP for women. In addition, we were looking for excellent know-how of events and merchandise production.
Quickest and Most Decisive in the Business
What are the strengths of DMM GAMES for Rejet?
Iwasaki:
In one word, their decision making is fast. I was flabbergasted by the raw, intuitive speed that they show toward something as important in the business world as decision making. It is through this quick decision making that they don't lose out on business opportunities, which is something that we hoped to study and learn from them through this business relationship.
Was this one of the things that came up in your talks?
Kusakabe:
For us too, it felt like a once in a lifetime experience when I heard the folks at Rejet say "Let's partner up and work together." When it came to it, we knew in advance that we wanted to invest in Rejet thanks to the work we did together on "Icchibanketsu".
Sounds like the quick decision to invest was precipitated by the mutual trust between your companies.
Kusakabe:
Yes. Going from the deliberation phase to the actual investment took about a month, but I remember the official agreement to invest took less than a week.
Iwasaki:
That's right. I was surprised by how fast even the deliberation phase went with how efficient everything was and how well-prepared the document requests were. Mr. Kusakabe's handling of everything was wonderful. Our company's management planning office was in total awe.
Future Prospects and Enterprise
What are each of your expectations going forward now that the investment has been officialized?
Kusakabe:
Though it is difficult to admit, we are still establishing ourselves in the field of completely building up project plans from nothing. By working hand in hand with a company as well-versed in project planning as Rejet, we expect to be able to create model cases for projects that have passed all the way through planning and development to publishing and operation.
Iwasaki:
Agreed. Right now we are really starting from the ground up. As soon as DMM GAMES sent us a directive saying, "Let's start planning projects alongside the marketing department," I have been holding meetings with their marketing department, and thus the collaborative process began.
Of course, even day-to-day business is going at Mach-speed!
Iwasaki:
Things are extremely efficient now! On our side of things, I am extremely excited about our future developments even just from the fact that it has been easy to get the numbers that I need accurately and in an easy-to-understand way.
With that being said, do you have any advice for companies seeking investment?
Iwasaki:
You often hear "focus on your strengths," and I tend to think that's applicable even more these days. The customers of this generation have a myriad of choices in the palm of their hands thanks to social advancements. We at Rejet have been involved in the creation of IP for women for ten years, and there are very few companies in Japan that specialize in that. This in particular is what I think made us attractive to the DMM GAMES platform. I think that as a company having a clear answer to question "What is it that your company excels at?" when asked is the surefire way to get an investment.

"What is it that your company excels at?"... Would that then make a company's independence part of its charm?
Kusakabe:
I would say so. When we start to consider investing in a company, we look at how they can complement our company's weaknesses, like with what made Rejet so attractive.
What are the benefits of seeking out investment?
Kusakabe:
The benefits that DMM GAMES Ventures offer are not just limited to cooperation with our game platform assets, our development/sales/marketing departments, and our business partners. DMM GAMES is independently funded, so compared to other funds that have money from other financial institutions and venture-capital funds, we can offer a fund that isn't so crowded with the expectations of outside shareholders. With us we don't just ask for short-term returns, and that means we have an attraction of our own.
For companies seeking investment, please contact us. Feel free to reach out with for consultations as well.
Overview
Company Name

Rejet Co., Ltd.

Date of Establishment

6/5/2009

Capital

9,000,000 JPY

Main Office Address

1 Chome-20-9 Nishishinbashi, Minato-ku, Tokyo-to 105-0003, Japan

Company Representative

Daisuke Iwasaki

URL